School Chef of the Year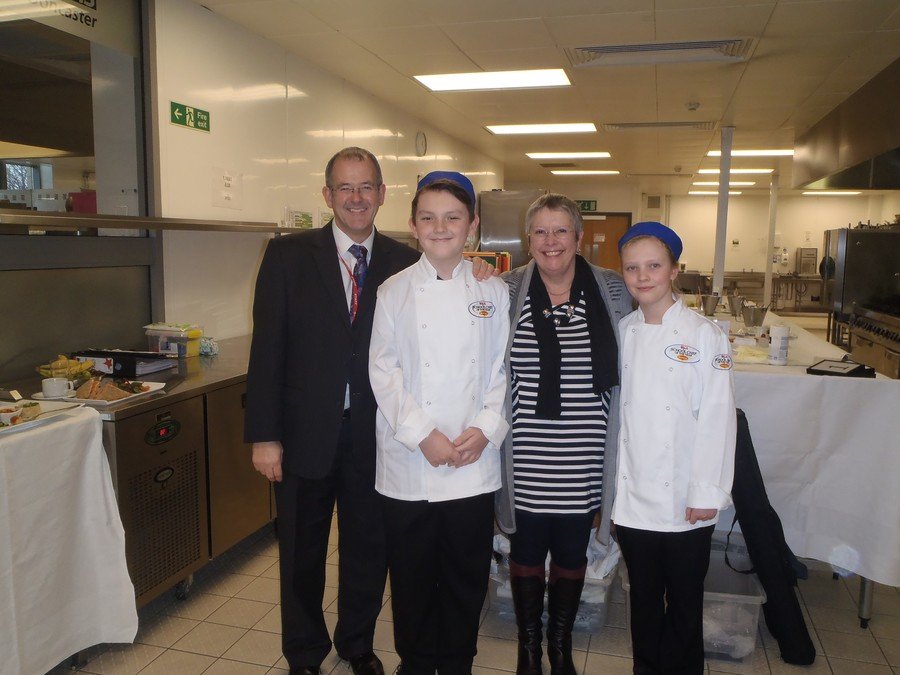 Two of our Year 6 pupils were very lucky to act as judges at the 2014 School Chef of the Year Competition. The completion seeks to find the best School Meals cook in the country. Our pupils were invited to be the "voice of the Children" at the regional heat held at The Point.
Before trying the meals and voting, they had to watch the cooks prepare their own recipes and ask questions in a similar way to how the judges act in Masterchef.
Both were interviewed several times and appeared on Friday's editions of Look North and Calendar.
We were thrilled when one of the other judges commented that she had attended these competitions across the country and that our children were the best prepared and most polite Child Judges she had met. Well done both of you and thanks to Mrs Liddle, our cook who arranged our participation.